Welcome to
The Willink School website
I am extremely privileged to be the Head of The Willink as it is a thriving, highly successful school and a wonderful place for young people to learn and develop. At the school we have high aspirations for every student and we strive for excellence in everything we do so that we provide the very best education for our young people.
Read more...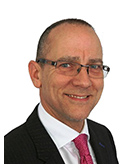 Noticeboard -
03/05/16
Ofsted - The South East Region would like to invite parents of school age children to attend a webinar on Wednesday 4th May Read more...