We Link
22nd June 2017 issue 12
Message from the headteacher
Dear Parents/Carers and Students
So, we seem to have returned to the mid-70s – not just cuts to education, but a hung parliament and a scorching summer – all in the last fortnight. A few parents have contacted us about the hot weather and how we are ensuring the health and well-being of students and staff. We have air conditioning in new accommodation and in pockets elsewhere, but the older buildings suffer as they did in '76. Our uniform is, of course, more accommodating than many schools in hot weather with polo shirts rather than ties and blazers. Tutors have impressed on their tutees to keep out of the sunshine during breaks and lunchtime and discussed with them signs of de-hydration. We recommend that students have plenty of drinks with them (water fountains are available to top up drink bottles or water is available from the canteen). If students walk to school, or wish to go outside at break and lunchtimes, then we recommend that they wear a hat and plenty of high-factor sun cream – which should be reapplied often. Our PE staff have adjusted their curriculum to take the hot weather into account. There are covered and sheltered areas outside and students may remain in the hall at breaks if they do not wish to be outside. The forecast is for the weather to become cooler over the next few days. However if you wish to receive further information please go to:
www.gov.uk/government/publications/heatwave-plan-for-england
Calling former students!
Introducing: The Willink School Alumni Association
We are pleased to announce the launch of our Alumni Association for former students and staff of the school. If you attended the Willink School and would like to stay in touch with the school and other former students you can join the association by filling out a brief form which is on our website. There is no cost and it takes just a few minutes. Click here to be taken to the form. As a member you will receive a termly newsletter (via email) keeping you up to date with the school, alumni activities and news from our members. We look forward to hearing from you. If you have any queries about the Alumni then you can contact us by email at alumni@willink.w-berks.sch.uk
Tweet Tweet !
Why don't you keep in touch with the school by following us on Twitter @WillinkSchoolUK ? You can also follow the PE Department on their own Twitter account @WillinkPE or the Sixth Form @willinksixth.
Of course, we will still be communicating through the fortnightly newsletter and the weekly Parents' Digest email. Plus don't forget that letters, news and information can all be found on our website at www.willinkschool.org.uk.
News from the 6th form
Year 13 leavers 2017 - 26th may
There were tears, laughter, rounders, burgers and some incredible costumes including our Head Boy as Boris Johnson riding a "Boris Bike". Check out more pictures of the day by clicking here.
Josh cycles to victory!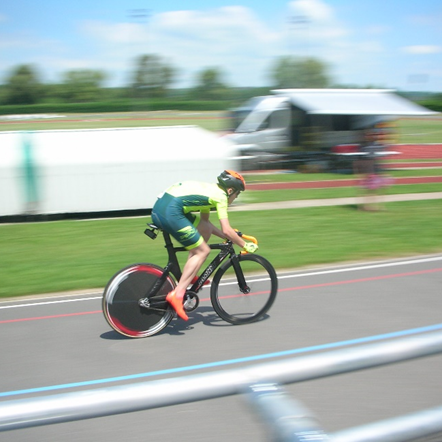 Following his win at the British Schools Cycling Association Hard Track Event in Portsmouth last weekend (18th June) Josh Knowles (Y 10) is now the U15 National Hard Track Champion, as well as the South Region Champion. Representing The Willink School, Josh came first in three out of the four competition events.
The competition consisted of a pursuit – where riders start at different stations around the track and compete for the quickest time over two laps (1071m); a points race in which the first four riders over the line in each of 12 laps gain points and the winner is the rider with the most points overall; a one lap sprint and a 14 lap endurance race. Josh achieved a personal best in the pursuit; his 80.25 seconds equated to an average speed of 48km/hr (approx. 30mph) which was three seconds quicker than the next fastest rider. A superb effort—well done Josh!
KEY Diary Dates
26th June

Yr 11 Prom - 7 to 11: Trunkwell manor

27th June

KS3 Production 'The Dream' 7pm

28th June

KS3 Production 'The Dream' 7pm

29th June

Yr 6 Induction Day

29th June

Music Showcase,
South Street Arts centre, 7pm

29th June

Yr 6 Parent information
evening 6pm

30th June

Yr 6 Induction day




Live Action Murder Mystery Treasure Hunt in Reading this Summer
Alex Farthing (former Willink pupil and library staff) and Richard Alexander (former Willink pupil) have teamed up to create a live-action murder mystery treasure hunt through the streets of Reading this Summer. Think of it as the Crystal Maze meets a Murder Mystery! Using smartphones, teams have to race around Reading to find hidden evidence, crack cryptic clues and converse with suspicious characters to catch the culprit. It also stars Tom Bailey (currently in Year 11 at Willink).
Richards says "We wanted to create something that brought the community together, got people off their sofas but put their smartphones to work, as teams race against the clock to get as many clues as possible, before having to piece their findings together and work out whodunit."
A Gamble With Death runs at 12pm and 3pm on Saturday 22nd & 29th July and Saturday 5th August. Tickets are £20 from www.agamblewithdeath.com. On social media, find us using #WhoKilledJackDiamond.


ontinuing our focus on former students we talk to Ashley Hobson, a student at the Willink from 2001– 2006. Ashley has pursued a career in the military and here he tells us what lead him to do that and how experiences at school here influenced that choice.
What are you doing now?
I am now a Captain in the Royal Logistic Corps of the British Army.
How did you get there?
I was inclined to join the military through my time with the Army Cadet force situated on the school grounds. I then opted to join a military college in Leicestershire to help fastrack my career
Special highlights along the way?
I have worked in a number of locations, such as Germany, Poland, Cyprus and Iceland. Recently, I have been offered a job working in Nepal— a fantastic opportunity.
What do you enjoy about your job?
Working with soldiers - they are a fantastic bunch of guys and girls.
Why did you choose this career?
To put it simply, I wanted to travel and the military appears so far to be one of the best careers out there to go overseas!
Special memories of The Willink
Teachers: I was very fond of one of my English teachers, Mrs Naylor—she had a tendency to "forget" to teach us and instead talk to us about current affairs and politics. I would also like to mention Mrs Whelan—without her allowing me to do the higher level maths I wouldn't have made it to the military college and almost certainly never made it to university. She was a great help and I am eternally thankful.
Friends: I had a group of about eight really close friends and we usually just mucked around causing a nuisance in the playing fields.
Events: I was invited to attend an outward bound trip to Wales with a select group of other students across Berkshire. It was a fantastic week, hiking, kayaking, rockclimbing and mountain biking.
How has The Willink influenced your life?
The importance of charity—there was always and event going on, raising funds for Moldova, sponsored walks and cupcakes sales galore!
As mentioned if it wasn't for Mrs Whelan and the ACF, I wouldn't be in the position I am in today. All my siblings went to the Willink and they turned out alright!
This Much I Know …
Don't sweat the small stuff!

Previous issues