We Link
18th July 2017 issue 14
What is in this issue
Message from the headteacher
Dear Parents/Carers and Students
Well we are at the end of another amazing year for all at Willink. There have been so many highlights for this current academic year, but notable recent achievements include our farewell to Year 11 and year 13 with two fantastic Proms. We wish them well as they wait nervously for the summer results (something that we staff do every summer!). We have celebrated our music prowess at the Summer Concert at the South Street Arts centre. Our trips to Moldova, Paris, the Gower and Bushcraft were all wonderful successes – as was our activity week, including the charity walk. Our Sports Day was also a glittering success watched by our highest attendance of parents – ever! And, for the third year in the last five our students have won the 2017 Henley Business School Stock Market Competition – the winning students each receiving an ipad! How good is that!
Once again as the year closes, it is time to say goodbye to some of our colleagues: –
Miss Nef is leaving our language department having successfully completed her first year in teaching. Miss Woodward, an ex-Willink student, is leaving science to take up a new post in Nottingham. Mr Moth leaves us after a year to take up a new post in Bracknell. Mrs Thornton is leaving us to teach business at Peter Symonds College, Winchester. Mrs Harbidge is not leaving – but she is taking a pit stop to have a baby and will be back with us next year. Miss Nye has been both second and head of our MFL department; she will be teaching in Vietnam in September. Mrs Eves joined us in 2010. She has led our maths challenge and participated in many school trips – most recently Moldova. She has a new job in London as the Primary Maths Co-ordinator for the Royal Institution. Mrs Meats joined Willink in 2004 as a graduate trainee teacher and is now retiring after 13 years. Finally Mr Summers; he has been with us since 1988. Mr Summer's maths capability is legendary. As senior leader and Senior Deputy his contribution to the school has been extraordinary. Please read his piece at the end of this edition of We Link. We wish him all the very best in his retirement. I am sure you will join me in thanking all our staff who are leaving for their hard work and dedication to Willink and wishing them the very best for their future.
Finally we are pleased to announce the appointment of our Head Girl, Annesa Ahmed, and Head Boy, Eddie James.
Have a great summer and we welcome the whole school back on Wednesday 6 September and Year 7 and Sixth Form only on Tuesday 5 September.
Prize Giving 2017
Monday evening this week saw nearly 500 people—staff, students and guests– join us for our annual prize giving ceremony in which we celebrate exceptional achievement and effort in the school. Luckily this year the weather was on our side so the event was held outside.
We are very grateful to our Guest Speaker Phillip Burgess, Olympic Silver Medallist and England Sevens Vice-Captain, for giving up his time to attend and present the prizes and certificates to the 150 prize-winning students who attended.
Activity week—COMMUNITY WORK
As part of Activity Week Year 9 students took part in various community work tasks. Students collected litter in the local woods, painted fences in the school, tidied Beenham School's "Peace Garden", cleaned the Little Tots minibus, and tidied and dusted St Mary's Church. This is the first year such work has been undertaken in this way and judging by the thanks received from members of the community it was a real success.
Activity week—charity walk
Bathed in glorious sunshine, Years 7, 8 & 9 and many staff took part in the annual Charity Walk strolling (or running) though nearly nine kilometres of local countryside and at the same time raising over £1,600 for charity. The runners set off first at 11am— with the fastest member of staff, Mr Sanchez and the fastest students being Teddy Dyke (Y7), Jacob Foote and Harry Clarke (Y8) and Samson Lace (Y9). Well done everyone!
Staff and 6th Formers were at 16 checkpoints along the route ensuring the safety of the participants. The event was a great success due to the valiant efforts of the organisers which were co-ordinated by Mrs Mortimer in the School Office. Thank you.
The school is also very grateful to Angus Hodge for allowing access to his land this year, following closure of a public footpath.

Year 8 became zooites!
Dr Gleeson-Khan
On Monday of Activity Week, the whole of Year 8 became Zooites!
They all contributed to a citizen Science research project on the Zooniverse website, where Zooites analyse pictures, video footage, telescope images, microscope views for multiple projects ranging from helping to locate the ninth planet in our solar system ( beyond Pluto in the asteroid Belt), to tracking and tracing wild animals in Kenya, helping computers to recognise animal faces and expressions and spotting and counting Seal populations. Their work made a real contribution to scientific research and some year 8s may receive the added prestige of being acknowledged for their contributions by having their name published in scientific papers!
The Zooniverse sessions were run by myself and Mrs Murtagh.
Year 7's Go Wild At Bushcraft
Mr Rakowski
Swimming in a freezing cold spring-fed lake, building shelters and cooking over fires were just some of the activities that 154 Year 7 students got up to, in glorious sunshine, during their Bushcraft trip to Cornbury Park in Oxfordshire during Activity Week.
Bell tents were provided for sleeping, but a large number of brave students built their own outdoor shelters using tarpaulin, sticks, bracken and ferns and slept outside under the stars.
In true 'bushcrafty' style food was cooked in a rustic way over an open fire. Students were taught on Day 1 how to build a fire and then had to cook their own food on it. Other highlights included making homemade pizza in pizza ovens, cooking a butterflied salmon (in the traditional Native American way of 'Panassing') over an open fire, and a delicious game
casserole (with rabbit, pheasant, pigeon and venison).
The SOS rescue scenario was great fun. The students went for a peaceful little wilderness walk, when suddenly the calm was shattered by the noise of several screaming casualties (teachers). The students ran to the wreckage of a downed plane and had to implement the training they had learnt the previous day. I am happy to report that all teachers survived to fight another day!
And the best bit? Hot chocolate and toasting marshmallows by the fire, under the stars. Bliss!
With thanks to: Mrs Donnithorne, Mrs Tang, Mrs Rumble, Mrs Hobbs, Miss Wilson-Doyle, Miss Hoskins, Mrs Friend, Mr Burgess, Mrs Johnson, Mrs Symonds-Keates, Miss Teague, Mrs Moxon.
Not So Horrible History
During Activity Week the Y7s not at Bushcraft took part in a Horrible Histories activity. We began by establishing different angles for example establishing shots, long show and close-up shots. We also analysed how to use the angles, and wrote scripts. We then got to set off using cameras provided by school and costumes from the Drama Dept, and then filming the script. After recording the videos, we used Adobe Premier Elements to edit and trim parts of our videos and were provided with the HH theme tune to edit in. Overall the day was very enjoyable.
Mural Painting
Those Year 7 students who were not on the Bushcraft trip got involved painting murals of the house logos during Activity Week. All the students worked really hard and the murals will be displayed on the English wall opposite the Heads Of Learning office. Thank you to Mr Downing & Mrs Jones in DT for cutting and etching all the acrylic sheets and to Mrs McDonald, art teacher for overseeing the activity.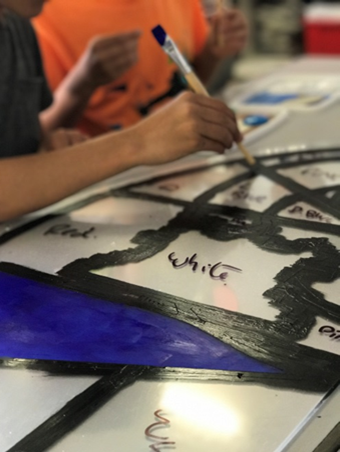 Willink Tennis Tournament 2017
With the tennis season upon us it was time for this year's Willink School Tennis Tournament. The preliminary round of the tournament was held after school on 26th June. Students from years 7-9 signed up for Boys Singles, Girls Doubles and Boys Doubles. Unfortunately, this year, we did not have enough students sign up for the Girls singles.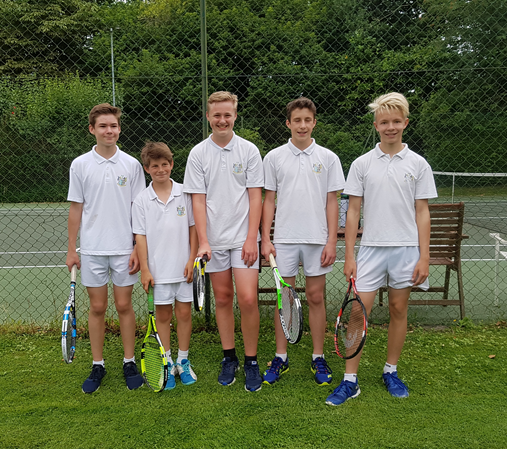 The top two from each of the tournaments were then invited to play the final at Major John Steede's (an ex Willink governor) private tennis court on 29th June.
The Girls doubles pairs played a round robin tournament, playing best of 3 games. The top two pairs were Year 7's M.White & C. Prosser and A.Macklin & J.Bale. Unfortunately, A.Macklin and J.Bale were unable to attend the final due to A.Macklin already competing in the Quad Kids Athletics event. Their final was therefore played on the Monday with M.White and C.Prosser beating A.Macklin & J.Bale, 2 games to 1. On the finals day M.White and C.Prosser then played a friendly match against M.Buchan and G.Price.
The Boys doubles went straight to the final played at Major Steede's, with year 9's D.Keravan and O.Smith beating S.Lace and O. Moore in an exciting first to 6 games set. The Boys qualifying round of the boys singles demonstrated some strong tennis skill with R.Hodge (Year 7) and D.Keravan (Year 9) qualifying at the top of the round robin leader board. D.Keravan was committed throughout the final but R.Hodge demonstrated his high level of class and skill to win the set.
All the matches were enjoyed by staff, students and parents alike. A presentation of medals was preceded by a delightful spread of sandwiches, crisps, cakes and drinks. Thank you to both Mr and Mrs Steede for their hospitality.
Indoor Rowing County Competition 2017
On Thursday 6th July The Willink Year 9 and Year 10 boys and girls rowing teams competed in the County School Games held at Bisham Abbey.
The competition comprised of individual races together with distance and sprint relays.
Congratulations go to Lucy Guindani, Beth Tanner, Alyssa Roberts, Flora Jones, and Zoe Cane who finished a respectable 5th in the county, and Ethan Chatfield, Owen Brown, Samson Lace and Josh Weaver who came 6th. A special mention for Ethan Chatfield who on the day rowed the second furthest distance of all the competitors rowing 1423m in 5 minutes only 7m short of the National standards Gold Medal Targets as devised by British Rowing! Well done Willink Rowers!!
Sports Day 2017 Results
See below for report and pictures
Sports Day 2017
Thursday 13th July and Friday 14th July 2017 saw host to this year's Sports Day. Thankfully the weather was on our side and both days were dry and warm, meaning all events could run safely and at the scheduled time.
Students were competing for house points, personal bests and of course a medal/certificate for coming in 1st 2nd and 3rd place.
Day one started with the three jumping events. A record was broken early as E. Wyer of 10M beat the record in High Jump, clearing 1.42m. The previous record was 1.40m set in 2004. It was clear this was going to be a competitive Sports Day.
The afternoon saw students across all year groups compete in the three throwing events; Javelin, Shot and Discus, followed by 1000m and 1500m in the last lesson of the day.
M. Raynor from 9S took 20 seconds off the long-standing record from 1989, crossing the line with a time of 4.33mins in the 1500m and inspired by the success in the boy's race, A. Hancock in 10S went on to smashed a whopping 32 seconds off the Year 10 girls record, which now stands at a rapid 5.06min.
The success of day one rolled on into two, which was a perfect afternoon to have the whole school out on the field to enjoy the rest of the track races. Students supported their peers, as well as competing for their houses, making their voices heard from the centre of the track. Refreshments were supplied by the school canteen to keep students energised and hydrated in the summer sun. Mr. Green compèred the afternoon supported by Craig Wooldridge of 'Mortimer Music', who supplied the music and the PA system.
This year we were delighted to be joined by a number of parents spectating and supporting down the home straight with their own picnics and refreshments, some picnic set ups were definitely worthy of a mention: a great opportunity to enjoy the sunshine.
The first race of the afternoon saw A. Macklin in 7L celebrate a new record of 1.56min in the 600m. And the record breaking didn't stop there! Within a few races A.Hancock set another school record to add to her 1500 time, this time in the 800m , taking 8 seconds of a record set in 1988! The Year 10 girls 800m record now stands at 2.26mins.
The afternoon continued to see students setting personal bests and coming within 0.5 seconds of many records. A number of students also had the opportunity to have their certificates and medals presented to them by Mr Fry on the podium in front of all the spectators.
News from 6th Form
PR Motors
Local garage PR Motors visited the Sixth Form on Monday 10th July during "Futures Fortnight". Fran, Paul, John and Jason from PR Motors started the session by delivering a motoring masterclass including the difference between MOT and servicing, winter driving tips, and driving to save fuel. Students then got the chance to spend some time outside looking under the bonnet and learning how to change a wheel on the car.
Throughout the rest of Futures Fortnight Sixth Formers have been attending other workshops on Apprenticeships, personal finance with an HSBC visitor, starting an Extended Project Qualification, presentation skills as well as a trip to Reading Univeristy. A number of students have been enjoying work placements or have been on school trips including Molodova, The Gower and Madagascar.
Willink 6th formers win stock market competition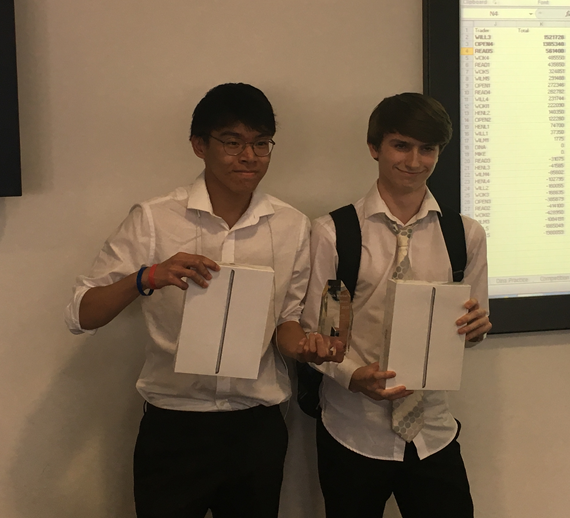 A group of 6th formers travelled to the Henley Business School earlier this month (4th July) for the annual student training day and stock market competition at the ICMA Centre (International Capital Market Association).
Students were paired up in teams and they were led by specialists in managing stocks and shares (some coming from working on the London stock exchange). Students were advised how to use state-of-the-art computer systems and software in order to manage a portfolio of shares.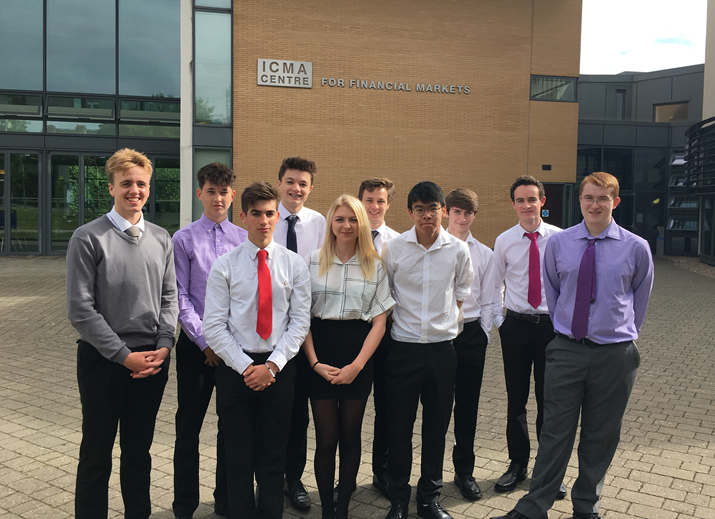 The winner was the pair that made the most money from shares at the end of the two challenges. Each pair, (one an analyst and one a trader) had to buy and sell from other teams in their trading room, using constant news updates on a simulated system, to enable them to make wise decisions on what to buy/sell and when. It was a high pressure and fast paced environment.
Our winning team (Jack and Kieran) won by taking a last-minute risk and buying some shares in Google which took them from minus equity, to £1.5 million!!
Summer 2017 Results -
For the latest information please click here
his week one of our longest-serving members of staff and Senior Deputy Head, Malcolm Summers, is retiring. We will all miss him! As a member of staff since April 1988—so for nearly half of the school's lifetime—it is entirely appropriate that in this edition we profile Mr Summers, the Maths teacher and the man.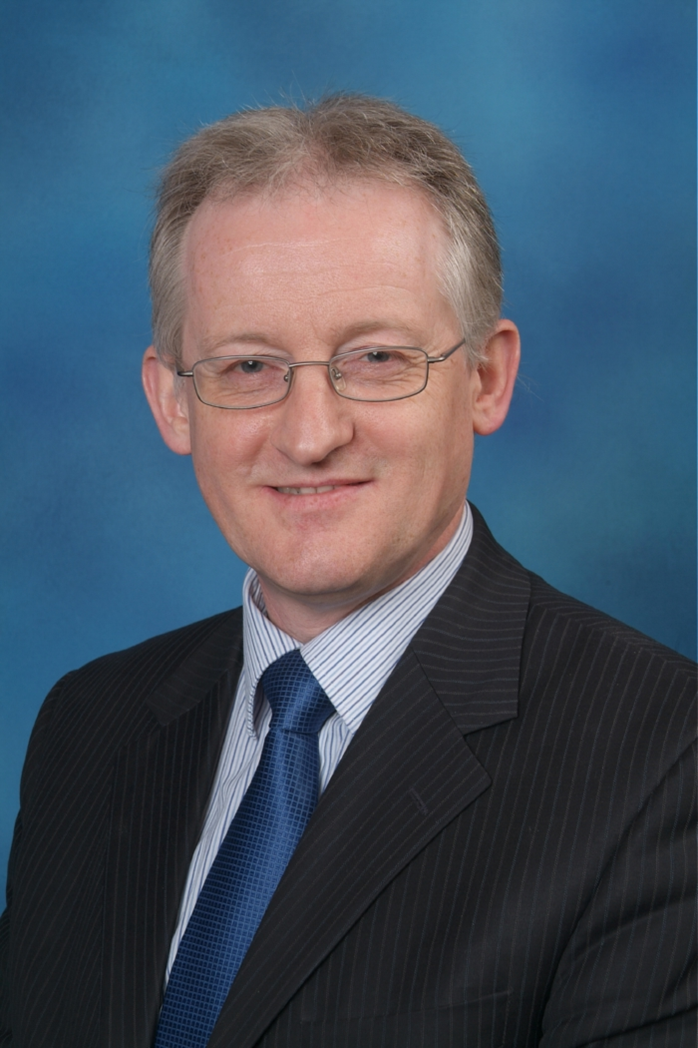 Malcolm started his teaching career at Little Heath School in June 1981 where he was given two promotions to undertake various whole school responsibilities. Seven years later he came to Willink School as Head of Maths, appointed by the then head teacher, Miss Hulbert. In January 1992 he joined the Senior Staff as Assistant Deputy Head. Mrs Wynne became Head Teacher in September 1993 and she made Malcolm Acting Deputy Head; he was appointed permanently to the role the following April. Malcolm became Senior Deputy Head in 2011 during Mr Fry's headship.
Malcolm, why did you become a teacher?
When I was studying for my maths degree at University I decided that I needed to increase my income. I spotted an advert in a shop window asking for someone to tutor an "O" Level (equivalent of GCSE) student for their maths exam. I decided to give it a go and was instantly bitten by the bug of helping someone understand maths. From that moment on, I wanted to be a teacher.
Why did you come to work at Willink?
The first reason was that the job came up at the right time! However, I realised on my visit here that it was a very friendly place to work. I did not for a moment imagine that I would still be here 29 years later, but this is such a great place to work that lots of my colleagues have had very similar experiences!
What changes have you seen at Willink during your time?
Physically the school has changed a lot. There was no N Block or G Block – and no Leisure Centre or Cadet Hut, either. There were about 600 students compared with over 1000 now. The number in the sixth form was so small that they fitted into the common room in what is now M3, the maths computer room. The main block – Design through to English – had only been built about 15 years before and so was quite new.
The biggest change has been in the impact of technology on teaching and learning. At the start of my career there were no computers or smartboards in any classroom. Lessons did not have the advantage of internet resources. The teacher's main resource was a blackboard and some chalk. When I became Head of Maths in 1988 many text books being used by the department had been written in the late 1960s / early 1970s, with questions about money being in pounds, shillings and pence. Rightly today we expect better quality and up-to-the-minute resources for students and staff.
Have the students changed?
Students have changed as society has changed. For example, the pace of life has increased around us and this is very much reflected in school. As a school we expect a much higher level of achievement from students than perhaps we did 29 years ago, and the students have come to expect this of themselves too. Young people face different issues in growing up now – the need for e-safety, for example.
Highlights/happiest memories?
Y7 have just got back from Bushcraft, their week of adventure. In my first few years here the equivalent trip was to Gradbach Mill, a youth hostel in Derbyshire, where we spent a week in outward bound activities. My favourite memories include going caving with ten 12 year olds and the time when, following a violent storm all power to the hostel was lost and we had no water or anything much to eat, so we spent the evening singing in the common room. (I know that doesn't sound much fun, but, unexpectedly, it was!)
Memories that you will leave with?
A good school is not fundamentally about results, as important as those and a good Ofsted grade are to a school's reputation and a student's future. It is about the quality of the relationships among the people who work there, whether staff or student. In those terms there cannot be a better school in the land.
"This Much I Know"
Every day, make the most of the incredible opportunities you have here.
Education is for life - never stop enjoying learning, and take on new challenges.
Will you come back to visit Willink after your retirement?
My first time will be on Saturday 16th September when from 2 to 5pm there will be a 60th Anniversary open day for any past or present staff and students. It will be a special day for me as I will have a book I have written launched that day – a biography of Henry Willink after whom the school is named. I'd be delighted to sell one to anyone visiting! See you there?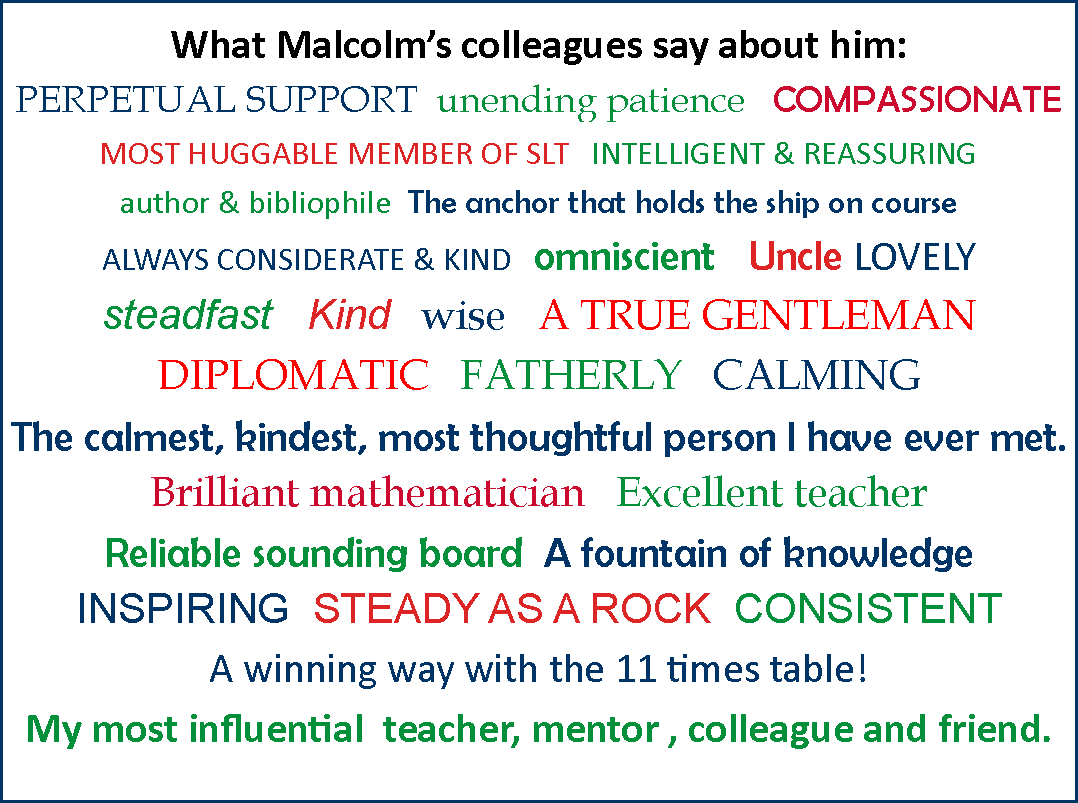 Previous issues