March 2017 - Sixth form Updates and Announcements

In this edition
UCAS Fair
On Thursday 16th March, Year 12 students will be attending the UCAS Higher Education Fair at Brunel University. This event is extremely useful for students who are considering university as an option in the future. Almost all UK universities will be in attendance and pupils have the opportunity to ask course-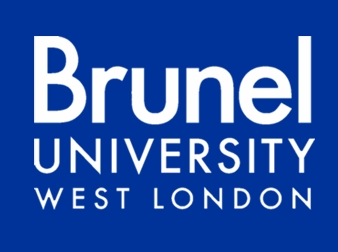 specific questions, details on accommodation and future graduate prospects to people 'in the know'. All students are expected to attend this trip or the apprenticeship fair. Please return the permission form and payment of £10 to the finance office. Mr Ballantyne
National Apprenticeships Fair
Not considering university? The National Apprenticeships fair, held at Sandown Park on 6th March will be host to over 100 exhibitors, including employers and other providers of Apprenticeships. This is a fantastic opportunity to see what apprenticeships are available and to liaise with potential companies that offer apprenticeships that interest you! All students are expected to attend this trip or the UCAS fair. Please return the permission form and payment of £10 to the finance office.
Mr Ballantyne
Work Experience
As part of a programme to develop work skills, Year 12 students have been allocated specific time to undertake a week of industry-related Work Experience between 3rd and 19th July.
This is a fantastic opportunity to gain some invaluable experience in the line of work that they are interested in. Finding a placement isn't always easy and pupils may need to think 'outside the box' to secure a placement that is relevant to them and their future career plans.
We strongly urge pupils to draft in favours from family, family friends and neighbours as well as teachers at The Willink (many members of staff have expressed that their partners often offer Work Experience placements) to ensure they are using their allotted Work Experience time wisely! Application forms were due back after half term. If your child is struggling to find a placement, please do get them to speak to their tutor or a member of the Sixth Form team.
Mr Leach
Cross Country Success
Our Sixth Form Cross Country runners had huge success at the Berkshire Athletics Association Cross Country Event in Newbury. Emily Faulkner finished 4th in her age category and Liam Carmichael finished 18th in his respective category. Emily's fourth place finish meant she went through to the second round, running at Brans Hatch in Kent. With a 24th place finish (3rd for Berkshire), Emily has now qualified for English Schools in Norwich! What a fantastic achievement and we wish her all the very best for that competition.
Mr Read
University of Surrey- Residential Summer Camps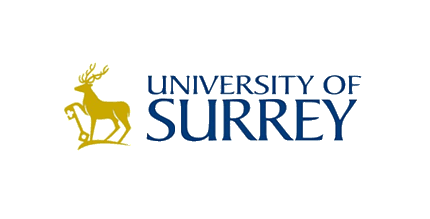 Ever wondered what it was like to be at university? Not sure what course to study or whether you'll enjoy the course you're planning on doing? The University of Surrey is holding a variety of 3-5 day residential workshops in an array of subjects, giving students the experience of studying at a top university and an insight into the courses they may wish to study. Attached is a flyer and an application form if you are interested!
Mr Ballantyne
Twilight Study- up and running!
The Sixth Form team have introduced a Twilight Study session for any Year 12 or Year 13 to attend. The sessions will be every Thursday from 3:05- 4:15 and it is a dedicated hour to revise, complete coursework or Independent Study or simply to catch up on work rather than taking it home.
The Sixth Form Team
Social Sciences Revision Sessions- Psychology and Sociology
For all Year 13 Social Science students, please remember that additional revision sessions are being held every Tuesday after school in C19.
Week A – Sociology
Week B - Psychology.
Miss Flipping
Apprenticeships V University: Any Questions Event
Considering your career options in business? This may be the event for you! First Intuition are running a free information evening for parents and students in Years 11-13 who are considering a route into business via an accounting qualification. The evening will help explain the different routes including the what, why, who and how of apprenticeships. There will be opportunity to ask questions of our employers and their students. Click here for the more information.
Mrs Morris